Is Spray Foam Insulation Worth It?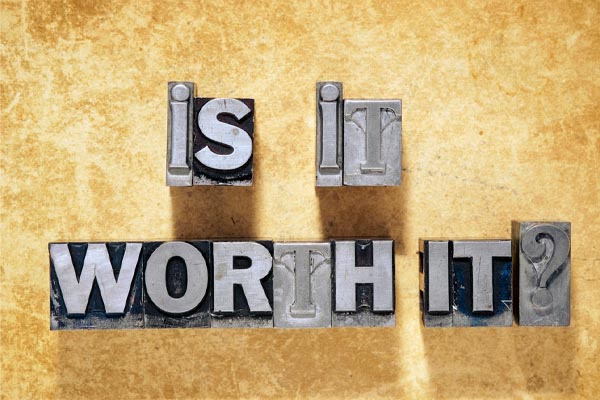 According to Energy Star, your indoor temperature should range between 65-70 degrees Fahrenheit in the winter season. This will help to keep your family safe from hypothermia and protect your pipes from freezing. Moreover, because the outdoor temperature can fall well below 32 degrees Fahrenheit in the Colorado winter, you should insulate your home properly to maintain your indoor comfort and reduce your energy costs. To achieve this goal, you can use spray foam insulation to seal your home's thermal envelope. However, many ask "Is spray foam insulation worth it?".
Is Spray Foam Insulation Worth It?
In this article, we discuss some useful information on spray foam insulation. This way, you can determine what is the best solution for your home.
Benefits Of Spray Foam Insulation
Although spray foam has been around since the 1940s, its application in residential insulation started in the 1980s. Its popularity is due to its many benefits. These benefits including, among others:
Eco-Friendly: Spray foam prevents the entry of cold air into your house making your heating system run less and consuming less energy in the process. Therefore, this insulation is energy-efficient and lowers your carbon footprint.
Long-Lasting: Spray foam insulation is resistant to harsh weather as well as water. Hence, it will remain in the same shape as it is installed.
Easy To Install: Compared to other insulating materials, spray foam is relatively easy to install. However, because the process involves mixing harmful chemicals, you should not install this type of insulation by yourself. Instead, you should get a professional to do it for you.
Adds Strength To Your Building: Because spray foam insulation seals cracks and adds an extra layer of protection, it tends to strengthen a building's walls.
Soundproofs Your House: Other than just blocking the cold air, spray foam insulation is also a good sound-absorbing material. This implies that you can use it to soundproof your home from outside noise.
Improves Indoor Air Quality: As air enters your house through cracks, it carries allergens such as dust, pollen, and mildew. These indoor air pollutants can cause respiratory problems such as wheezing and asthma. Fortunately, you can avoid this problem by sealing the holes and cracks using spray foam insulation.
Lowers Energy Costs: Because spray foam insulation retains a lot of heat in a house, it lowers heating costs.
Disadvantages Of Spray Foam Insulation
Despite its many benefits, spray foam insulation has a few disadvantages including:
Cost Of Insulation: The actual cost of spray foam insulation depends on various factors. Some of these factors include the size of your house, your insulation needs, and the exact product.
Chemicals: Spray foam contains chemical compounds called isocyanates. These compounds can irritate the eyes, lungs, and skin. Moreover, failure to mix the chemicals in spray foam properly could cause the foam to release harmful gasses (off-gassing) even after it cures. For these reasons, only a qualified professional should handle and install spray foam insulation.
Spray Foam Curing Time: While uncured spray foam emits harmful isocyanate vapors and aerosols, a well-cured spray foam insulation is typically inert, and therefore, harmless. Therefore, once a licensed insulation contractor to installs this type of insulation on your property, you should stay out of your property until the foam is completely cured. Depending on factors such as moisture levels and the product, the curing process typically takes anywhere from 8 to 24 hours.
Overall, there aren't many disadvantages when it comes to using spray foam. You will, however, need to take the proper precautions by hiring a professional to install your spray foam insulation. Doing so will ensure your health and safety. For more information about spray foam for your home or business, be sure to contact Ascend Construction today.
Open-Cell Vs Closed-Cell Spray Foam Insulation
Open-cell spray foam refers to the soft spray foam that has open cells or bubbles. On the other hand, closed-cell spray foam has closely packed cells or bubbles, leaving no space for entry of air and moisture, and therefore, it is rigid. Take note that both types of insulations work well in different environments. Therefore, your choice should depend on your insulation needs and expectations. Here is a look at the differences between open-cell and closed-cell spray foam insulations.
Density: Closed-cell spray foam is usually denser than its open-cell counterpart. More specifically, the former has a density about 0.5 pounds per cubic foot dense while the latter has a density of at least 1.75 pounds per cubic foot, meaning it's at least three times as dense.
Expansion Rate: Because it contains open spaces, open-cell foam expands about 3 inches when sprayed. On the other hand, closed-cell spray foam only expands about one inch in thickness when sprayed.
R-Value: According to the U.S. Energy Information Administration (EIA), R-value refers to the resistance of the spray foam insulation to the flow of heat. Therefore, a high R-value means a good insulator and vice versa. With that in mind, closed-cell spray foam has a higher R-value compared to open-cell foam, which means the former is the better insulator.
Conclusion
Due to the efficiency in insulating and low long-term costs, spray foam insulation is worth it. However, it is worth noting that spray foam insulator contains dangerous chemicals. This means that in the wrong hands, spray foam insulation can be dangerous and unsafe. For this reason, only a certified insulation contractor should work with it.
Contact Ascend Construction For All Of Your Insulation Needs


If you are interested in learning how to reduce your energy costs and improve your comfort levels, give Ascend Construction a call today. Our team of energy experts specializes in energy audits, insulation, whole-house fans, and more. We can provide you with practical solutions to address the problem areas in your home. All of our services are affordable and our work is guaranteed. Give Ascend Construction a call today to schedule a free, in-home consultation.