Colorado Insulation Services
Trust Ascend Construction be your guide to achieving energy efficiency and total comfort.
Your home's insulation attic is the first line of defense for improving your comfort and decreasing your energy expenses.
Attic insulation services include:
Removing/vacuuming existing insulation
Air sealing with closed cell spray foam insulation
Installing loose blown insulation to higher R-values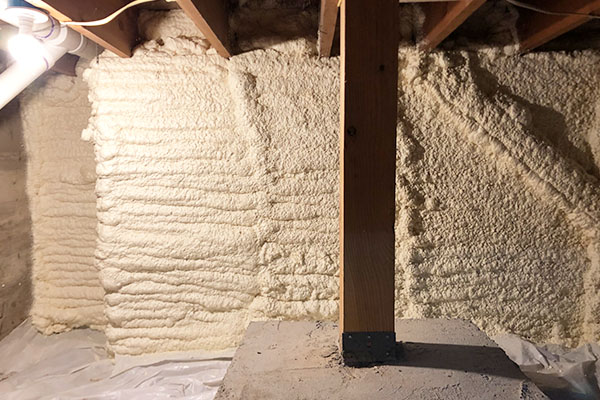 Crawl spaces are a source of heat loss, condensation, mildew & mold. We can treat your crawl space to eliminate all threats to your home.
Crawl space insulation includes:
Spray foam insulation
Vapor barrier installation
Radon systems
Our insulation experts will ensure that your home's walls are properly insulated to help form the perfect barrier to reduce energy leaks.
Wall insulation services include:
Closed cavity dense packed insulation
Open framing netting & dense packed insulation
Batt insulation
We install insulation in your garage to help reduce energy leakage from this section of your home. This also helps keep the rooms above and around your home's garage comfortable. Click here to learn more.
Locally Owned Business Providing The Energy Expertise & Personal Touch You Expect
Our Customer's Satisfaction Is Always Our #1 Top Priority.
Family Owned & Operated.
Providing Trusted Services For Residential and Commercial Customers in Colorado.
We Stand Behind Our Work With The Ascend Construction Installation Guarantee!
View some of the projects that we have completed in Colorado. Each case study highlights specific insulation solutions to meet our customer's energy efficiency concerns.
Fort Collins Whole House Fan Installation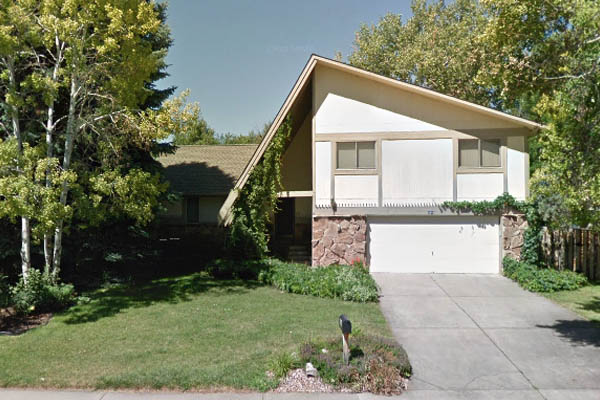 Fort Collins Attic Insulation Installation Project
Fort Collins Insulation Install Project
Ascend Construction provides high-performing, energy-efficient insulation solutions to residential and commercial property owners in Colorado. Our insulation services include spray foam, batt insulation, loose blown insulation, and whole house fans. All of our insulation installation experts are fully trained in the industry's current best practices.
Have peace of mind knowing that your property's energy efficiency is in great hands with Ascend Construction. Read more...
Insulation Installation Fort Collins CO
When you need to keep rooms at a comfortable temperature, insulation holds tremendous importance. Even a powerful air conditioner or heating system will struggle to meet your needs if a building is not adequately insulated. Ascend Construction professionally insulates new structures and finds effective ways to boost R-values in existing homes.
Insulation offers various other advantages as well. It often raises resale values and suppresses outdoor noise. You can only fully realize these benefits by thoroughly insulating multiple parts of a building. For instance, heat may escape through the attic despite well-insulated walls. Homeowners rely on Ascend to install insulation in many different areas, including garages and crawl spaces.
Privacy is a frequently overlooked benefit of well-insulated exterior walls. Pedestrians and neighbors will not hear your conversations, music, or pets. Apartment building owners may insulate interior walls to improve privacy and prevent complaints about noise from adjacent units.
If you have old, ineffective insulation, our staff can efficiently remove it. This frees up as much space as possible for the installation of modern spray foam or batts. Ascend Construction's professionals know how to banish old materials safely and dispose of them in responsible ways.
Fort Collins Insulation Company
A nearby installer can serve you more quickly and affordably. Local contractors understand specific insulation needs linked to the area's climate and noise levels. They will not spend as much time or money traveling to your property. It is also vital to select a reliable, trustworthy firm.
A family-owned company, Ascend Construction is based in Fort Collins. Our staff benefits from up-to-date training and modern tools. You can rest assured that we guarantee the quality of our work. We charge affordable rates and help clients save money by telling them about relevant credits and rebates.
Installation quality and customer service both hold great importance. You can benefit from choosing a company that takes the time to truly understand and meet your needs. Our employees try to minimize hassles whenever possible. We strive to expedite the process and avoid any unnecessary disruptions.
If you need multiple services, consider choosing a firm that provides all of them. This will save time and cut costs. Ascend offers several types of insulation. We also install vapor barriers, radon equipment, whole-house fans, and more. Our staff uses spray foam and other effective methods to seal cracks and holes as well.
Spray Foam Insulation Installers In Fort Collins
This type of insulation easily conforms to fit different spaces. Spray foam expands after application, helping it fill any small gaps. A professional installer can ensure this material is applied safely and does not create an unsightly mess. Experts also know how to make sure it will thoroughly seal your home.
Spray foam offers numerous benefits. It enhances energy efficiency, resulting in lower gas and electric bills. This also limits your environmental impact. It helps prevent unwanted noise from passing through the walls or attic. This material can sometimes keep pests at bay as well. It accomplishes this by sealing cracks and filling potential nesting areas.
Ascend Construction provides both major types of spray foam. Open-cell insulation has two major advantages. It costs less and blocks noise with greater success. On the other hand, closed-cell foam's R-value is about 84 percent higher. It does more to maintain comfortable temperatures. Closed-cell also creates a vapor barrier and seals gaps more thoroughly.
Spray foam works well in finished walls and tight places where batt insulation does not fit. You can trust Ascend Construction's skilled professionals to use optimal installation techniques. We know how to maximize the benefits by completely filling wall cavities without wasting material.
Fort Collins Batt Insulation Installation
An alternative is to install precut batt insulation. Rather than solid foam, it uses fibers to insulate a building. Different products contain fiberglass or fibers from other sources like plastic. Installers normally use batts in new construction and unfinished parts of existing homes or businesses.
Batts come in many varieties with different R-values and other features. Some products use facings to provide air or vapor barriers. Others have coatings that maximize fire resistance. Either way, it is crucial to hire a professional contractor. An expert can help you choose the best type and ensure the facings work correctly.
Like spray foam, batts shield you from outdoor noise, hot and cold temperatures. Some walls supply enough space for insulation products with R-values as high as 21. This can produce considerable energy savings. These materials work well in ceilings, floors, crawl spaces, and cellars.
Batts also deliver a comparatively affordable solution. The Greater Fort Collins residents can depend on Ascend Construction to install this insulation with precision and expertise. We take steps to ensure it provides full coverage and remains in place for years to come. For more details and a free estimate, please give us a call today.
Effective insulation ensures comfort and energy efficiency. Selecting the right insulation contractor is crucial for both new projects and upgrades. To aid in your decision, this guide offers essential questions to ask contractors. By being well-prepared, you'll be poised to partner with a professional who excels in delivering insulation solutions.
Read More