Choosing the Right Insulation for Your Home: Factors to Consider
A well-insulated home is the bedrock of energy efficiency, comfort, and long-term savings. Insulation doesn't just keep your home warm in the winter and cool in the summer—it plays a pivotal role in reducing energy consumption, minimizing ecological footprints, and maximizing the homeowner's economic savings. As the demands for energy-efficient homes grow, understanding the myriad of insulation options available becomes crucial. This article shares tips on choosing the right insulation.
Choosing The Right Insulation: Top Considerations
Keep reading to explore some factors to keep in mind when deciding which insulation type will meet your needs best.
Related Article: Low-Pressure vs High-Pressure Spray Foam: What's the Difference?
The Role of R-Values When Choosing The Right Insulation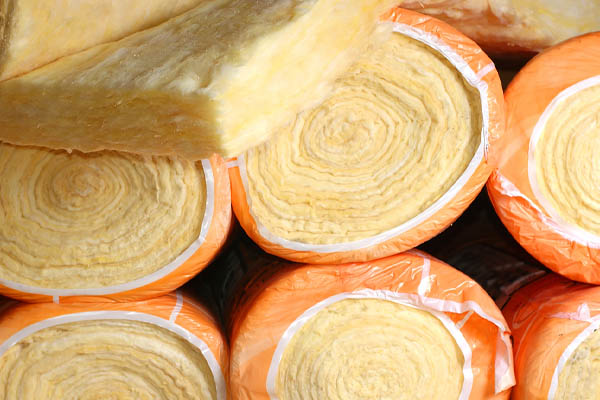 The R-Value is a metric that indicates the insulation material's resistance to heat flow. A higher R-Value means that the insulation is more effective at preventing heat transfer. This factor is critical as the effectiveness of insulation isn't just about thickness; it's about the material's inherent properties. This should delifinately play a role when choosing the right insulation. For example, regions with harsh winters typically require insulation with higher R-Values to maintain indoor temperatures without over-relying on heating systems. Conversely, in more temperate areas, a lower R-Value might suffice. When shopping for insulation, always consider the R-Value recommendations for your particular region.
Different Types of Insulation Materials
Fiberglass Insulation: Fiberglass insulation is one of the most common types used in homes today. Made from fine glass fibers, its main advantage is its non-reactive nature, which makes it resistant to fire and various common household chemicals. However, handling fiberglass requires safety precautions as the tiny fibers can irritate the skin and lungs.
Cellulose Insulation: Cellulose insulation, made from recycled paper products treated for fire resistance, stands as an eco-friendly option. While it's less irritating than fiberglass, it can settle over time, possibly reducing its insulative properties.
Spray Foam Insulation: Spray foam insulation has grown in popularity due to its comprehensive coverage. It expands upon application, filling nooks and crannies that might otherwise have been missed. This type of insulation offers excellent air sealing, reducing potential drafts.
Mineral Wool: Mineral wool, known for its fire resistance, is made from slag or rock. This insulation doesn't just resist heat; it also serves as an effective sound barrier.
Radiant Barriers & Reflective Insulation: Radiant barriers and reflective insulation work by reflecting radiant heat, making them ideal for attic spaces where direct sunlight can cause temperature spikes.
Natural Options: Natural options like wool and cotton are sustainable and come with a reduced environmental impact. They offer solid insulation properties and are more user-friendly than fiberglass, making them suitable for homeowners keen on green solutions.
Related Article: New Windows or New Insulation: What is Best for Energy Efficiency?
Factors to Determine when Choosing the Right Insulation
Your home's location plays a significant role in choosing the right insulation. Homes in colder northern regions might benefit from higher R-Value insulation, while those in temperate zones may not require as much.
The age and construction of your home also matter. Older homes, often built before energy efficiency became a priority, might need more insulation upgrades than newer constructions.
Reviewing past energy bills can give insights into your home's energy performance. Consistent high energy costs might indicate poor insulation.
Budgetary concerns also play a role in decision-making. While premium insulation might have a higher upfront cost, it could lead to significant long-term savings. For those looking to reduce their carbon footprint, sustainable insulation materials might be the right choice, even if they come with a slightly higher price tag.
Health and Safety Considerations
Not all insulation materials are created equal when it comes to health and safety. For instance, while fiberglass is effective, its fibers can cause skin, eye, and respiratory irritations if not handled properly.
Good insulation can also prevent mold and mildew growth, which thrive in moist environments. Proper installation ensures no gaps where moisture can seep in.
Also, when choosing the right insulation, fire safety is crucial. Many insulation types are treated to be fire-resistant, but it's essential to understand their flammability limits and ensure they're installed away from potential heat sources like recessed lighting.
Related Article: The Hidden Link: Insulation & Your Health
Longevity and Durability
While insulation is designed to last, its effectiveness can wane over time. External factors like pests, water damage, or even general aging can degrade insulation. For example, while cellulose insulation is eco-friendly, it may settle over time, requiring occasional top-ups. Regularly inspecting your insulation or seeking professional evaluations can ensure it remains effective.
Installation and Labor Considerations
Installing insulation might seem straightforward, but there's a world of difference between a DIY job and a professional installation. Professionals ensure the insulation is evenly spread, reducing potential gaps. If you're considering removing old insulation, it's crucial to remember that some older materials, like asbestos, pose significant health risks and require specialized removal.
Related Article: The Unexpected Places You Should Be Insulating Your Colorado Home
Energy Efficiency and Cost Savings
Quality insulation reduces the need for artificial heating and cooling, directly leading to decreased energy bills. The initial investment in quality insulation can often be recouped within a few years through these savings. Some regions even offer rebates and tax incentives for homeowners who upgrade their insulation, providing an additional financial incentive.
Inspecting and Assessing Current Insulation
Understanding your current insulation's effectiveness can be achieved with tools like infrared cameras, which highlight areas of heat loss. However, a visual inspection, looking for signs of wear, gaps, or moisture, can also be telling. If unsure, always consider calling in a professional for a comprehensive assessment.
Related Article: The Environmental Impact of Proper Insulation: A Closer Look
Choosing The Right Insulation FAQs
Why Is Insulation So Essential For A Home?

Insulation plays a critical role in maintaining the desired temperature inside a home, irrespective of external conditions. Proper insulation ensures energy efficiency, leading to reduced energy bills, and offers a comfortable living environment.

Can I Install Insulation Myself?

While some homeowners opt for DIY insulation, especially with materials like fiberglass batts, professional installation is recommended for optimal results. Incorrect installation can lead to gaps, compromising the insulation's effectiveness.

How Do I Know If My Current Insulation Is Still Effective?

Signs of inadequate insulation include fluctuating indoor temperatures, drafts, and unusually high energy bills. Regular inspections, either personally or through professionals, can help assess your insulation's condition.
Related Article: The Importance Of Home Air Sealing On Energy Costs In Colorado
Is There A 'Best' Type Of Insulation When Choosing The Right Insulation?

No one-size-fits-all answer exists. The best insulation for your home depends on various factors, including the local climate, your home's age, and construction, and your budget.

Are There Eco-Friendly Insulation Options?

Yes, cellulose insulation is made from recycled paper, and wool or cotton insulation are sustainable materials. These options cater to homeowners seeking environmentally friendly choices.

Can Old Insulation Be Harmful?

Certain older insulation types, such as those containing asbestos, can be harmful if disturbed. If you suspect your insulation might contain harmful materials, it's crucial to seek professional guidance.

How Often Should Insulation Be Replaced?

The lifespan of insulation varies based on the material and external factors, such as pests or moisture. However, as a general rule, insulation should be inspected every few years and replaced if it shows signs of wear or isn't effectively maintaining indoor temperatures.
Conclusion
Choosing the right insulation for your home is more than just picking a material. It's about understanding your home's needs, the nuances of different insulation types, and the long-term benefits of making an informed choice. As energy costs rise and environmental concerns become more pronounced, investing in proper insulation isn't just wise—it's essential. At Ascend Construction, we're dedicated to guiding homeowners through this vital decision, ensuring homes are comfortable, efficient, and ready for the future.
Related Article: How Does Insulation Affect Heat Loss?
Need Help Choosing The Right Insulation In Fort Collins, CO?
If you are considering air sealing or upgrading your home's insulation, it is best to seek professional guidance. However, not all professionals offer the same level of quality and pricing. Always make sure you work with the best professionals available in your area. Fortunately, residents of Fort Collins and nearby areas can turn to Ascend Construction for top-notch service.
At Ascend Construction, we specialize in insulation removal and installation, air sealing, energy conservation, energy audits, whole-house fan installations, and more. We're confident that our service stands out from the rest.

For a free consultation with our experts, get in touch with Ascend Construction today. Our team can offer practical solutions to address any problem areas in your Fort Collins home. We guarantee affordable pricing and high-quality work. Click here to contact us, or call us using the button below. We offer free, no-obligation, in-home consultations.
Ascend Construction
301 S Howes St #1241
Fort Collins, CO, 80521
(970) 420-5495